365Start –
Your package for the first steps in digital agriculture.
Get started immediately for unlimited use of the basic version free of charge.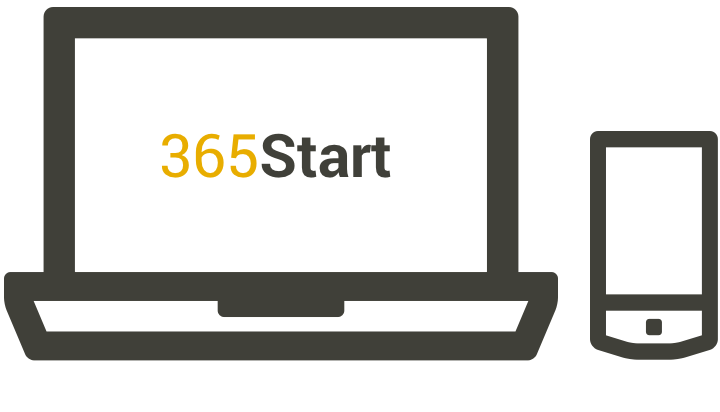 The free 365Start solution. All operations at a glance.
With 365Start you can continue to use all functions of our 365Pocket exactly as before. Our desktop software enables you, however, to choose from a range of additional free functions, which you can use for documentation, analysis and task distribution.
Register free of charge and receive immediate access:
Field mapping service

General inventory management

Operation-specific basic weather

Graphical farm map

Herd management

Interactive annual calendar

Full documentation function

CC check for plant protection and greening

Aerial views of your fields

Both apps (365Crop and 365Cattle)
All documentation data can still be conveniently entered from the barn or field. And when you return home, all entered data already await you on your desktop. Precise satellite images, weather forecast and an overview of stocks are only a few of the functions available to you – again free of charge – with the 365Start. We aim to support you in keeping an uncomplicated overview, in performing the necessary documentation and in planning the cultivation year.
It's that simple
365FarmNet apps
Keep everything available, offline and when you are out and about.
The perfect mobile supplement. With the 365FarmNet apps for iOS and Android you can document and book where your work is carried out – in the barn or outside in the field. Regardless of whether you use a smartphone or tablet, you always have your operations with you. You can record measures even without Internet access.
365Crop App
With immediate effect you can document your crop cultivation operations in 365FarmNet more easily, faster and from anywhere in a CC-compliant manner. You can include any number of employees and keep an eye on all data. The numerous functions in the 365Crop app support you optimally and efficiently in your daily work.
Mobile documentation in only a few seconds thanks to intelligent booking proposals and automatic GPS field recognition
Field boundaries, cultivation overview and rain radar in one map
Easily send orders from the 365FarmNet portal to the 365Crop app
The clearly organised field map provides all measures taken up to this point – even offline and always readily available
Analyses of the current work status and the feed balances help to make decisions
365Cattle App
The 365Cattle app supports you by means of the following functions:
Animal journal with updated master data, locations and status information
Depiction of all historic measures conducted on individual animals
Documentation of status bookings, treatments, group changes and inventory fluctuations
Fully functional offline
Automatic synchronisation with the basic Cattle component in 365FarmNet
Secure and password-protected connection between the app and the 365FarmNet account of the respective user
"The program is self-explanatory. The longer you work with it, the easier it gets."
"I was amazed at the availability of always having it close at hand on all my devices."